Wow. What a year to reflect on. From shooting photos far North Canada all the way down to Haiti and in between. From Toronto over to San Francisco. What do I say? What do you do? This is a gift. A true gift that keeps giving. I thank God for every experience. Every embrace. Every year seems to one up the next. I keep thinking to myself…a gift. I've been given a gift. The one thing I will never find myself doing is wasting that gift. I just want to keep growing this gift. One thing that I've said to myself and to God most every morning is this… "I've been given this life to live. I will not waste it." Every moment, thought, reaction, and use of energy is a piece of the puzzle. While I look back at all the good, the great and the wonderful. I begin to realize that not all of it has been good.
This last year I lost a lot of things. Among those things I lost a loved one. My grandmother passed in the middle of the year during peak wedding season. Mentally I thought I was prepared. She had dementia. We knew how this was going to unfold. It was just a matter of when. You see, growing up I had 3 people I looked up to as to how I modeled my earlier years. I had Pastor Mark Clements of Living Word Christian Church and then I had my grandparents. My grandparents basically raised me as their own. They invested so very much of their time when I was young. I remember going out to eat with them (to Burger King) and my grandma saying "just wait until you are big and famous and you have to take us out to eat, but we will go to fancier places." I am so thankful that my life brought me back to La Crosse during my 20's to be able to live up to that. I grabbed a third job bar-tending downtown and used the money to take them out to eat. At first taking someone out to eat that lived through the depression is a bit interesting. She would never order anything over $10. So I started taking her to the high end places to let her have an experience quite honestly she never would pay for herself. It didn't take long for her to start ordering filet mignon. I still chuckle to this day thinking of the moment she ordered a $40 plate. It was a small success. She ordered with such poise, such entitlement. Its like she got use to eating at the nicer places. It was refreshing. A year or two went by and her dementia settled in. I couldn't really take her much of anywhere. She didn't want to go anywhere. Her mind was slipping. It was the hardest thing to see towards the end. I couldn't have conversations with her anymore. We couldn't relate. She talked complete nonsense. It was crippling seeing someone so close be so far away. When she passed, I couldn't remember who she was before the disease. All I could see is the end. It made it hard to grieve. Its been 5 months and I am just starting to remember the times we had together before she was gone.
To my Grandma: I miss the forts we use to make together. I miss the times we sat reading the bible. I miss you reading it to me. I miss you yelling at me for doing stupid things. I was a brat. I miss getting multiple hugs and kisses when I visited. I miss the countless hours playing board games together. I miss your lemon meringue pie. I miss you as a support system. Calling every day while away at bible school telling you about what I learned. I miss your singing. I miss you telling me that the bible stories were really about me. To have faith, that God is setting me up to be something great. I miss how you liked your french fries. How you never got pop with ice because "you get less pop that way." I am thankful you remembered me. Even when you forgot others. You always remembered me when I visited towards the end.
I remember a story she always read me. It was the story of Joseph in the Bible. When Joseph got sold to slavery by his jealous brothers. Things started looking up and then more bad happened. He was tempted by the Kings Wife. Joseph stood firm. His commitment to integrity brought him through. Pharaoh's wife accused him wrongly and had him put in prison. Again, a further step back, but with God it was only getting him closer to the position he was intended for. Through his gifts Joseph was able to help the Pharaoh with his dreams. Through helping the Pharaoh, he was put in charge of the whole land of Egypt. Once in this position, Joseph invited his brothers to have diner. Through the pit of enslavement Joseph had the opportunity to be King. Joseph used his gifts to progress him to a life he could have never dreamed of as a sheep herder. This taught me many things.
Through reading this countless times, my grandmother taught me that a life lived with honesty and integrity always will pay off in the end.
She reminded me that there is a better thing coming. The current situation might be bad, but God will bring you out. Through stories and reassurance, she always instilled faith.
That a step back is not always bad. Neither is a change of direction.
Your talents are given. Use them.
Giving is the only way to receiving. Give genuinely.
Forgive. Freely. Do not hold things against people.
Fight for the underdog.
Always pray the situation out.
I sometimes wonder if she knew just what she was doing. If the little nuggets were being positioned for me to take in. I miss my grandma like hell. Nothing will bring her back. Her story can live on in me. Her life can mean something. Through the pain, there is a lesson. Through low points there is a high. Look forward, look back. And here is to a great new year.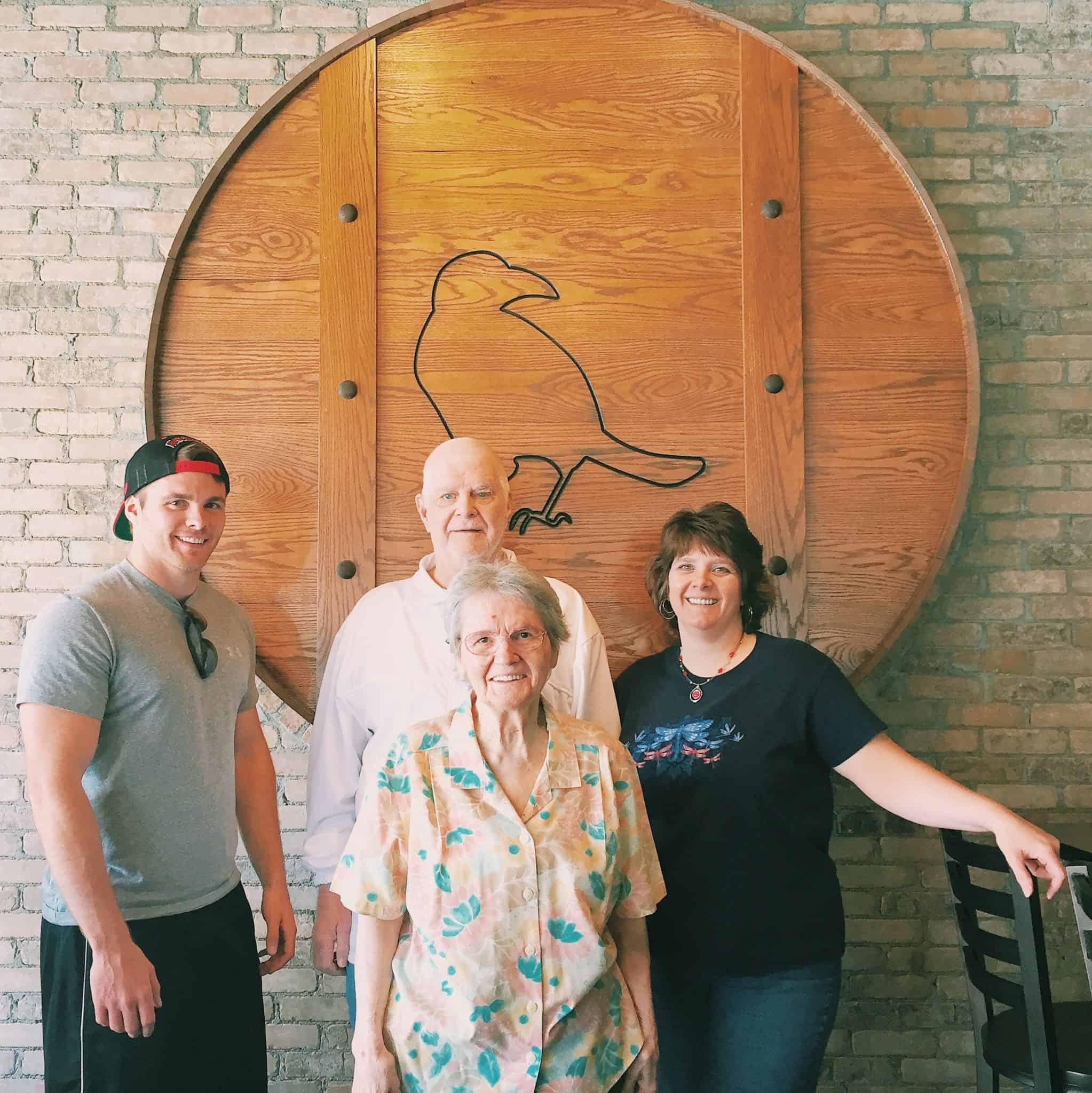 Grandpa coming grandma's hair because she couldn't do it herself.