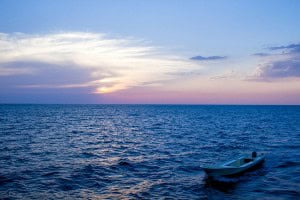 Destination Wedding Photographer
If you would have asked me 5 years ago when starting Boxcar Photography I would have not known that it would have grown so big so fast. I didnt think I would be capturing award winning images locally let alone to be a destination wedding photographer. This shot was of the sunset one of the days in Costa Rica on assignment shooting a wedding there. The bride and groom had an amazing idea to take a day of rest and relaxation on a Catamaran. We sailed off in to the great big blue, snorkeled, and even saw some dolphins up close! As the sun set, we all relaxed, and sailed back to shore. Probably one of the most relaxing times I have ever had. I am a person that needs to escape to relax or I will constantly be thinking of what work I can be doing to progress the goals I have in life.
I love destination weddings so much. However people always think the photographer is just lounging around. In my experience, destination weddings are usually the longest days. I am always on my feet, and always on the go. And because I am not always able to bring an assistant or a second shooter (The clients were so kind to ask me to bring someone to this wedding) it can be hard long days that are non-stop. And yet I love it. I wouldn't trade it for the world. I love to travel to new locations and photograph the scene. I love seeing a brand new place and thinking on my toes on how I want to correctly shoot the venue. It fuels my passion, not just International weddings, but also domestic weddings where I get to travel to different cities.
Sorry I got off on a little tangent. Other info: We planned the trip with Jan through Hawkeye to book at the Riu Guanacaste in Costa Rica. The couple was more than considerate actually begging me to put the camera away and just enjoy the trip. I cannot thank them enough for taking me. Enjoy!