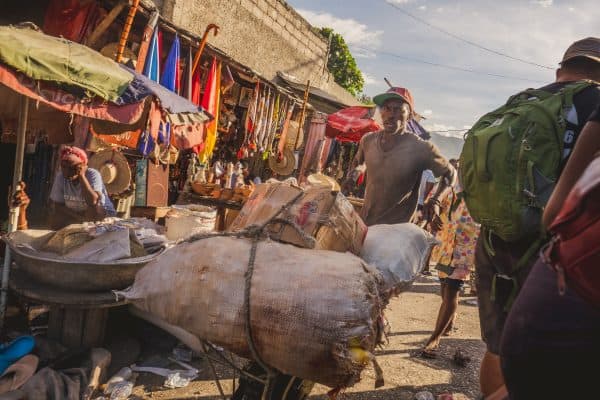 Haiti
Oh Haiti, where do I start. My experience was absolutely amazing. I was hooked up with Joe and Sami Rigelsky. They founded and operate Upstream International. They are two crazy people currently living in Haiti with their 8 kids. In my weekend down there I experienced so much poverty, wealth, happiness, everything. These people had nothing in comparison and a lot of them were still happy people. Even the people that are more well off have less space, security and such. I never stopped having dirty finger nails. I never appreciated a luke warm shower as much. I adore Upstream for how they do business. Yes, its a non profit, but they seem to have a good grasp on how they can help the people there. I am sure I will miss things in here but here is my best crack at it. Upstream is all about empowering and facilitating growth. Throwing money at Haiti is not the answer. These people have been hit by hurricane after hurricane over the years. Upstream sees this as an opportunity.
Upstream owns and opperates a school in City Soleil where they teach and feed children. They have been buying houses outside of City Soleil and trading deeds to get people out of the area and into safer neighborhoods. They have been teaching children up through youth and then will send them to trade school to learn a craft. After learning the craft they will hire that kid to come and use his/her craft. In example they sent a kid to tiling school and then hired him to come back to tile their bathrooms for the kids. They organized and lite a local soccer field to bring local district gangs together instead of creating violence. The school itself is structured to be self contained. In that their is a principle and teachers and such. This makes it so that the school can continue on its own as long as the funding is there.
Past that other experiences I recall revolve around how amazing it was to ride a motocross cycle around the streets. Having late night talks with Joe and Sami. And overall just an appreciation for the little things. It really is that typical.
Support Upstream here:
https://www.upstreamint.org/