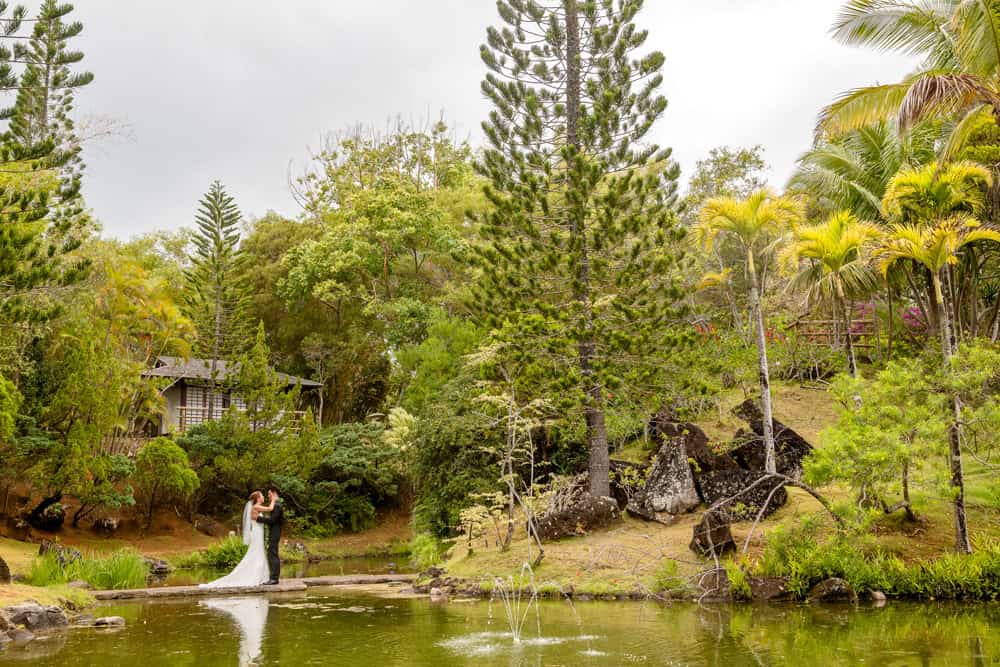 Hawaiian Garden Wedding
I loved the botanical gardens. Who wouldnt love a Hawaiian garden wedding?! This shot was a fun one to work with as they had a stone path through the water that the couple could stand on. This was just off of the wedding ceremony site in Hawaii. The botanical gardens, Na 'Aina Kai, was an amazing venue with so much opportunity. Just above the couple you can see a small Japanese inspired house that once the bride was ready could walk down. The stone steps curved around the water with a beautiful rope guard. I really liked the idea, because it built up more anticipation as the beautiful bride walked down to meet her groom.
A lot of Hawaii is inspired by different cultures. Much of the culture was not completely American, but a mix of Asian, and European cultures and ethnicity. It was an amazing experience. I cannot wait to visit these two again, and of course want to go back to Kauai. It was a perfect little island that you could do most anything, and yet get around it within 2 hours. Enjoy!