Trail for two.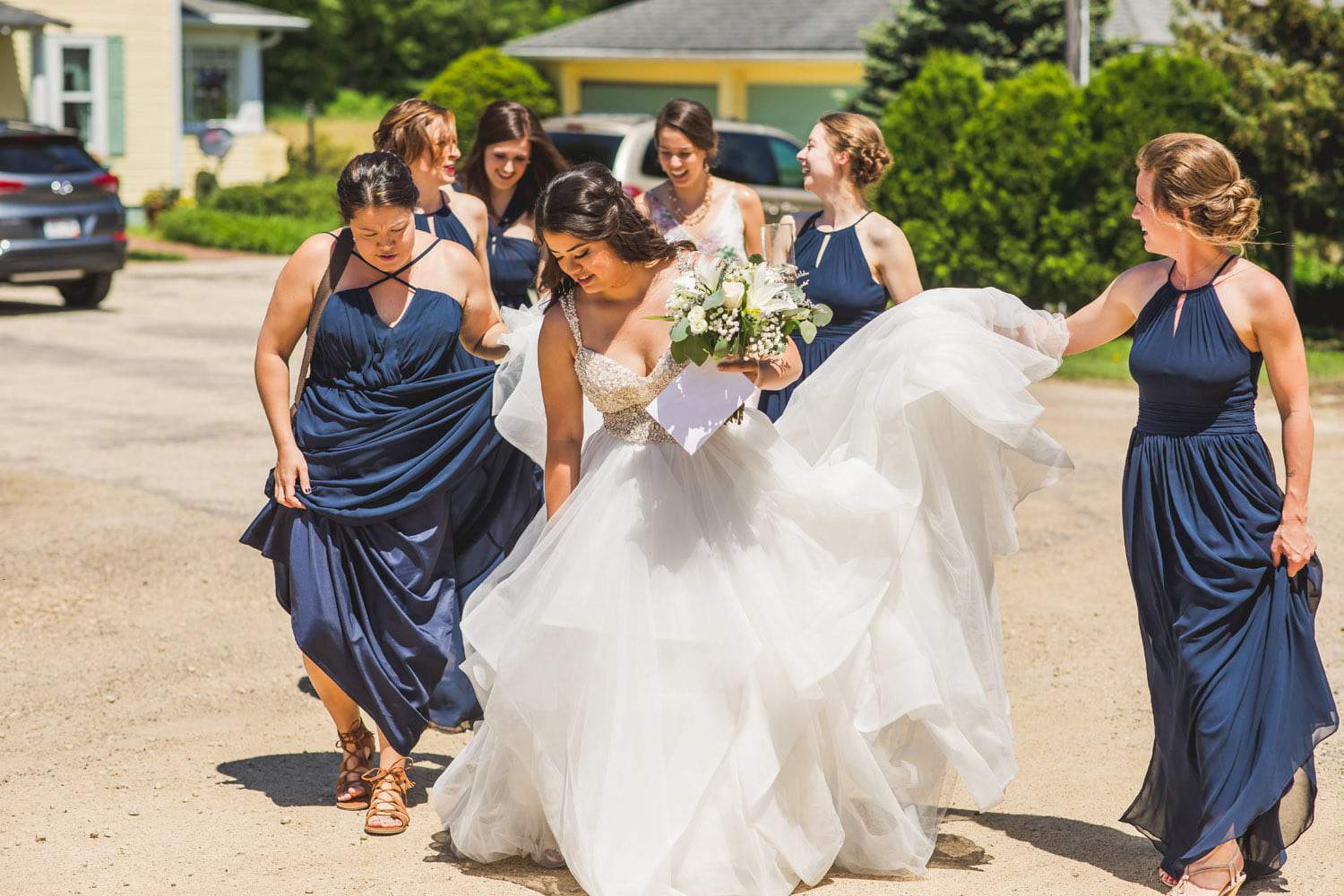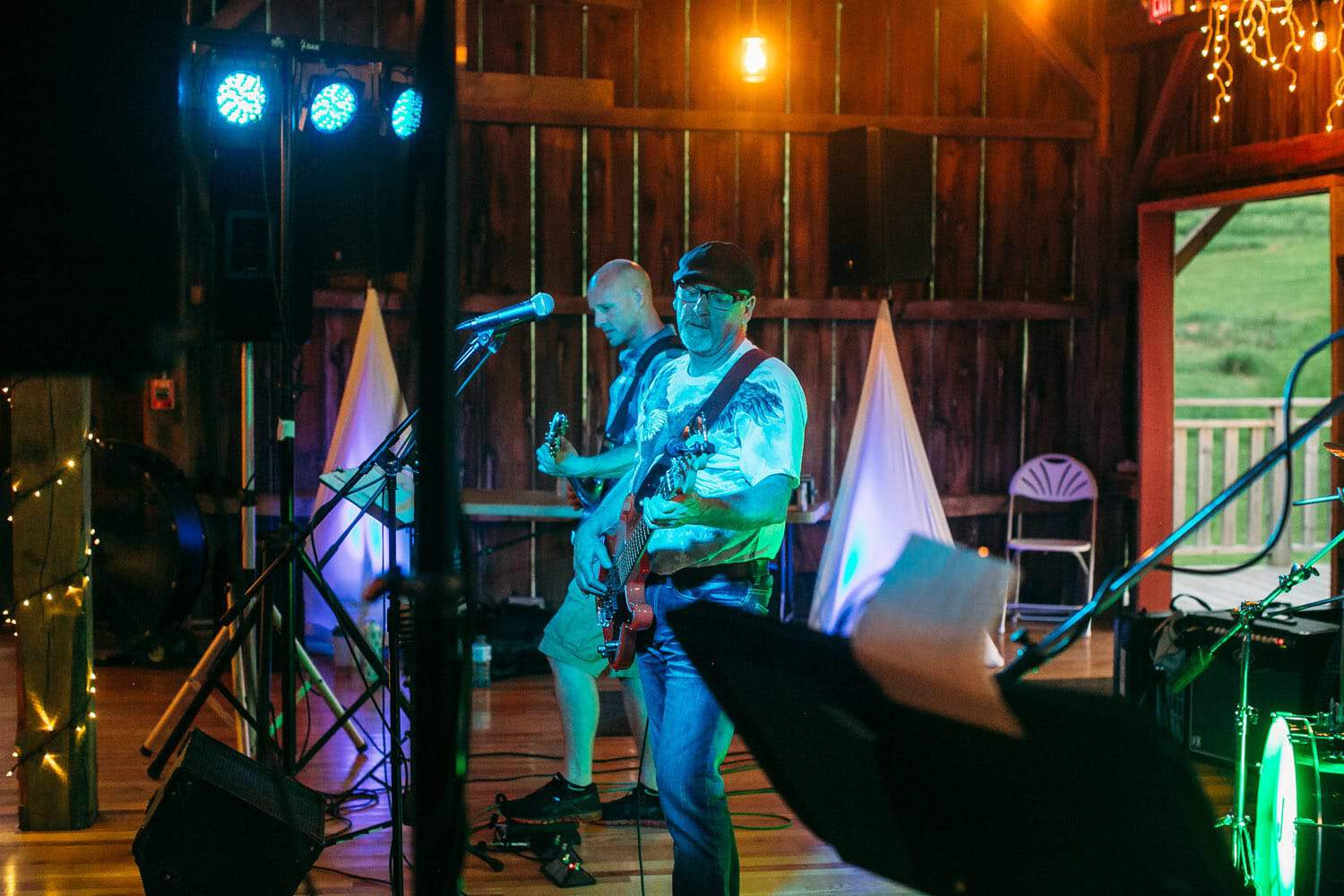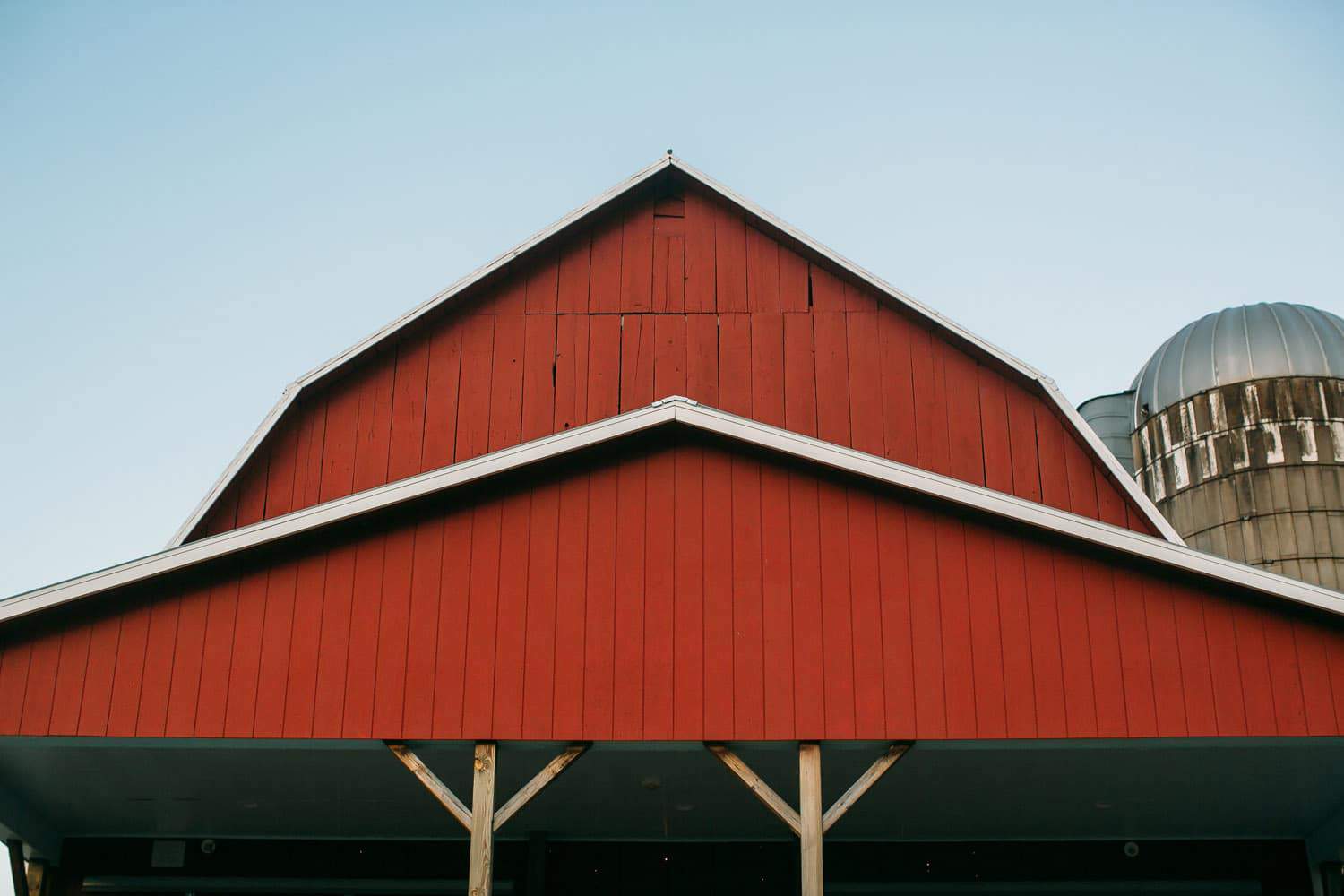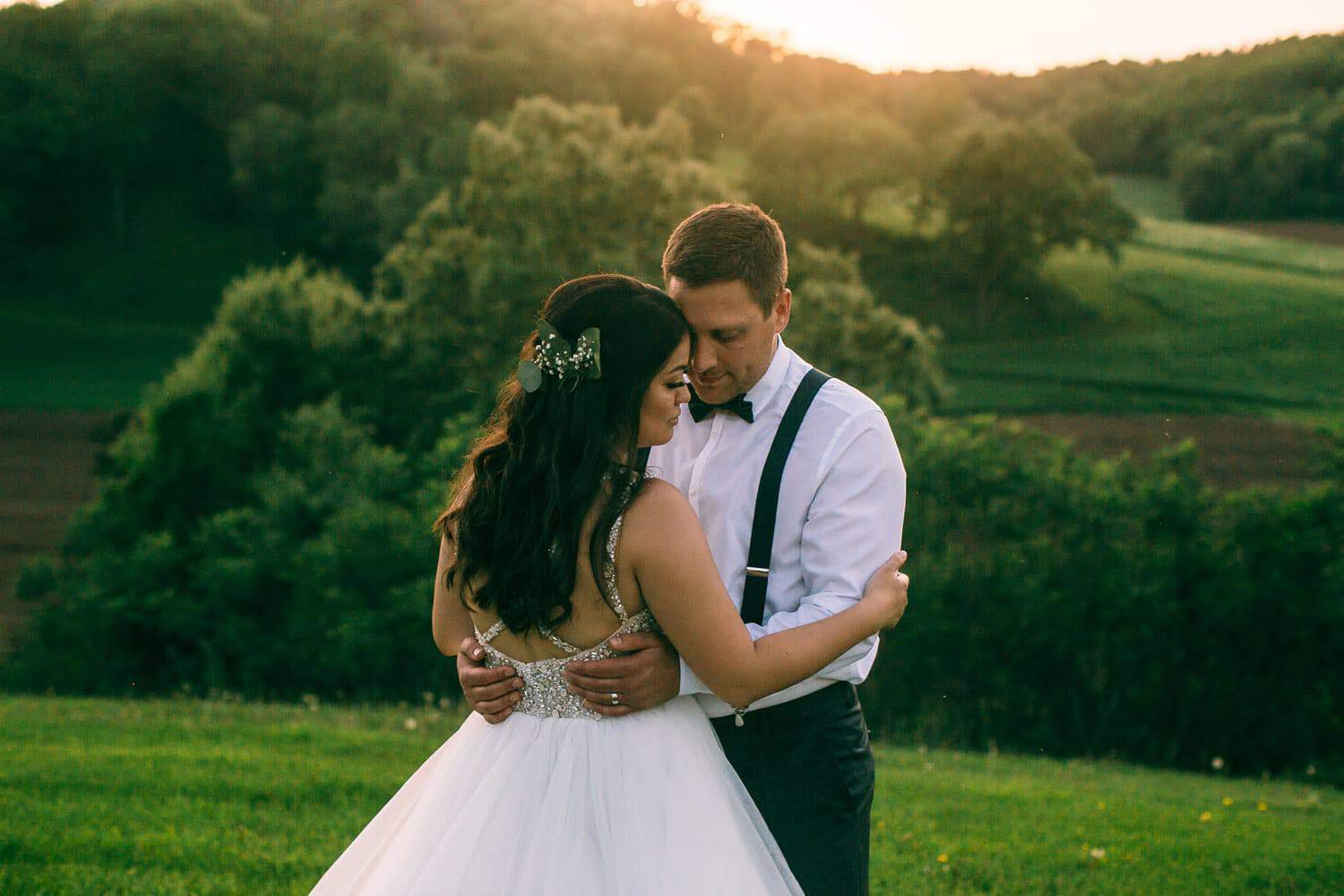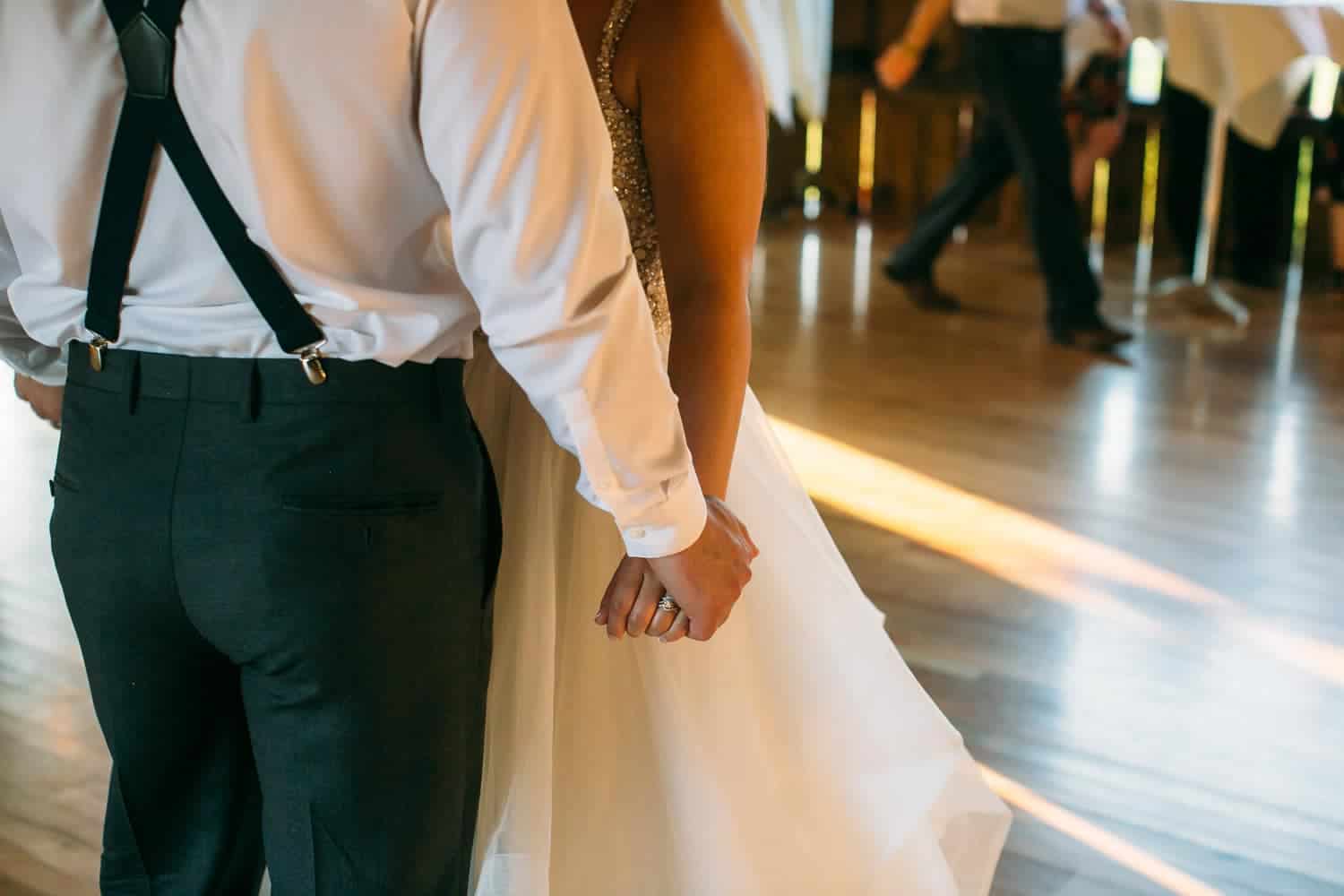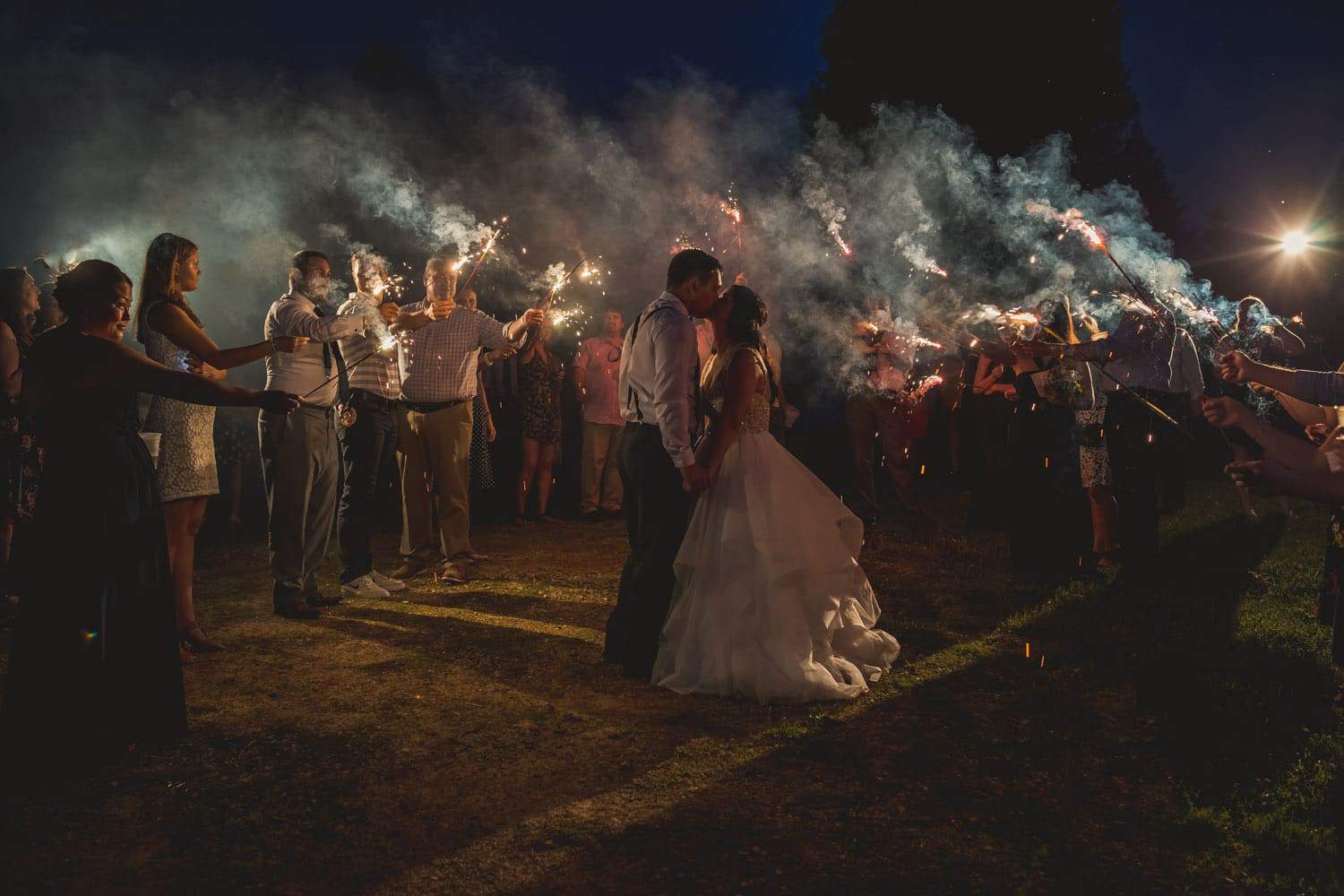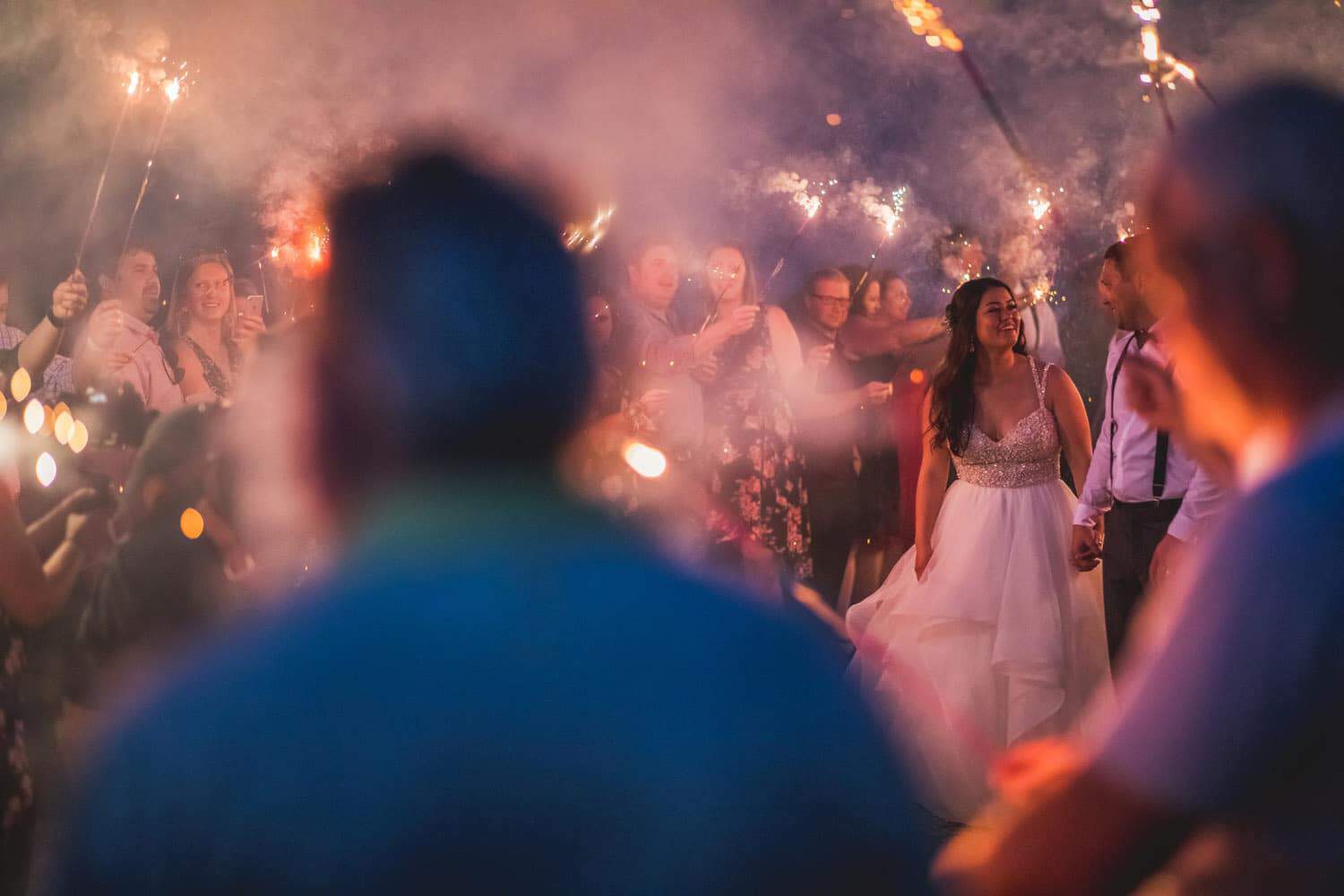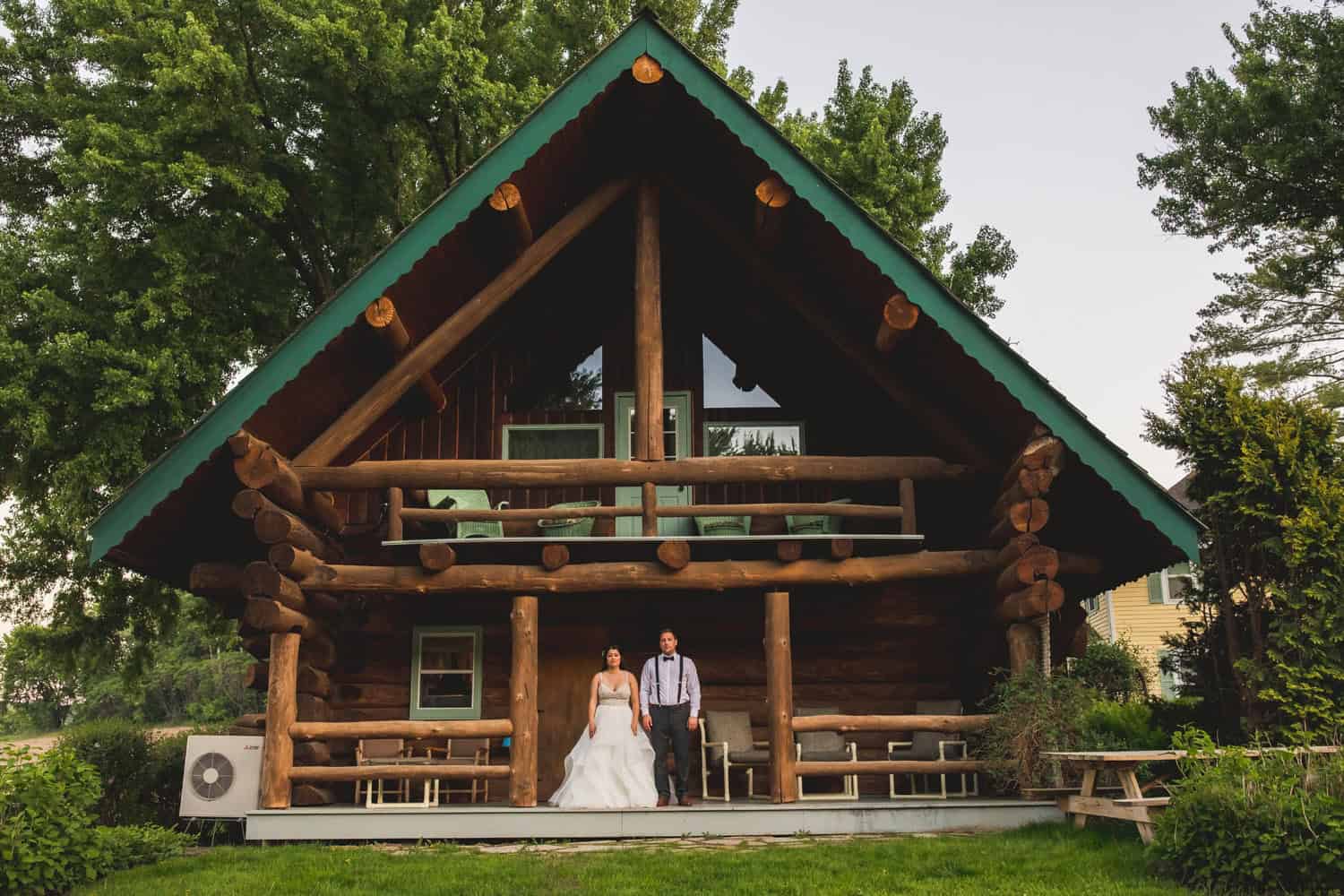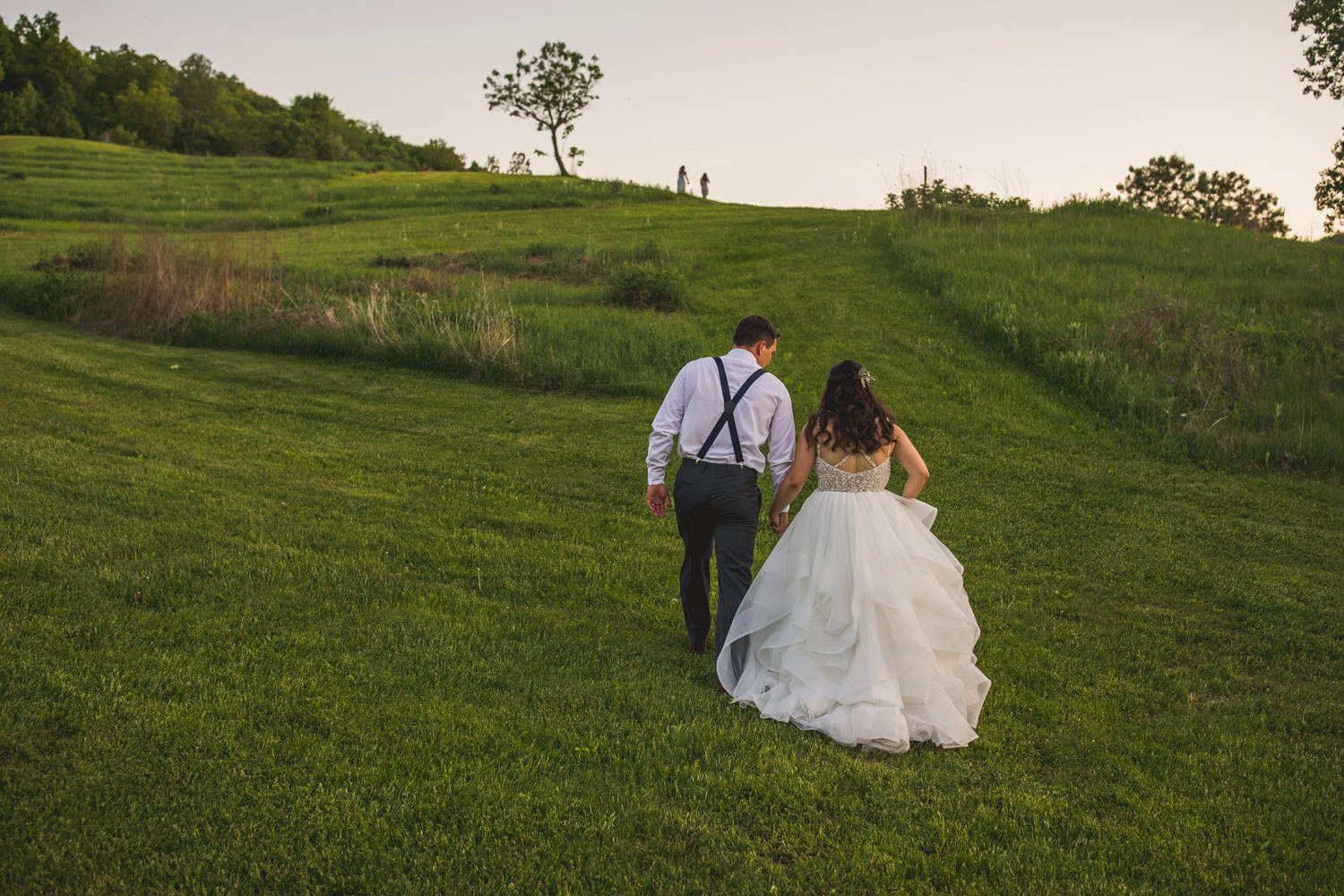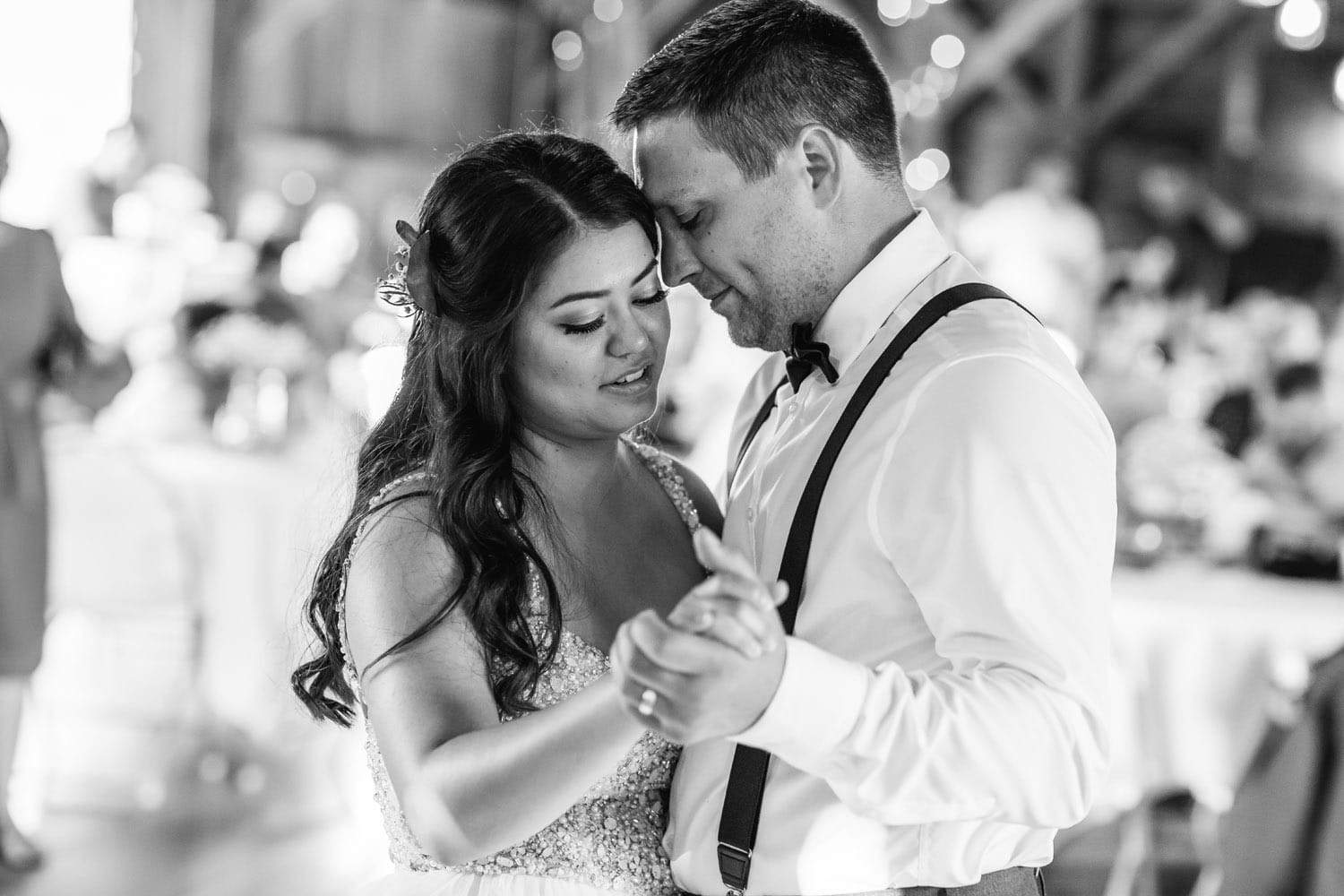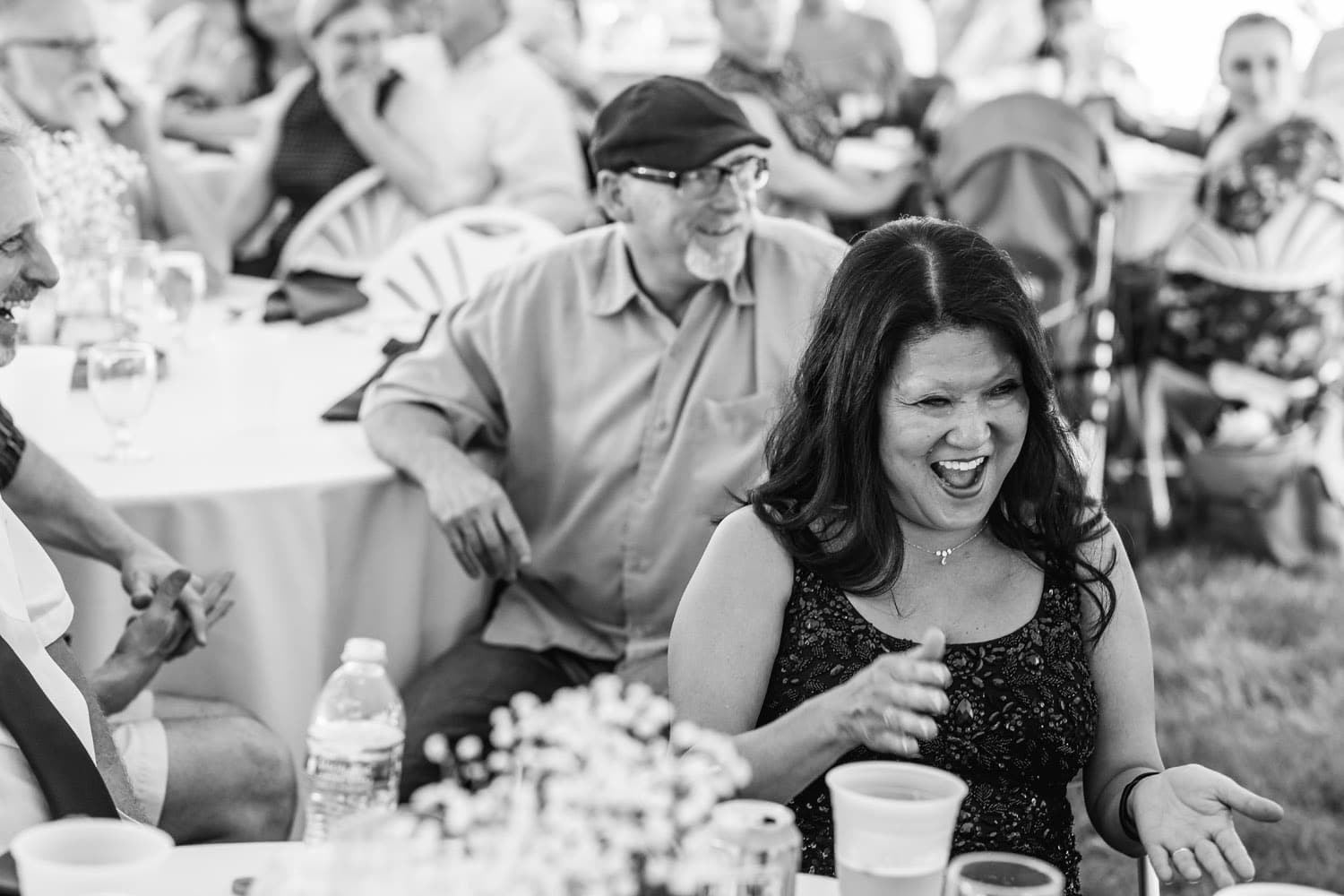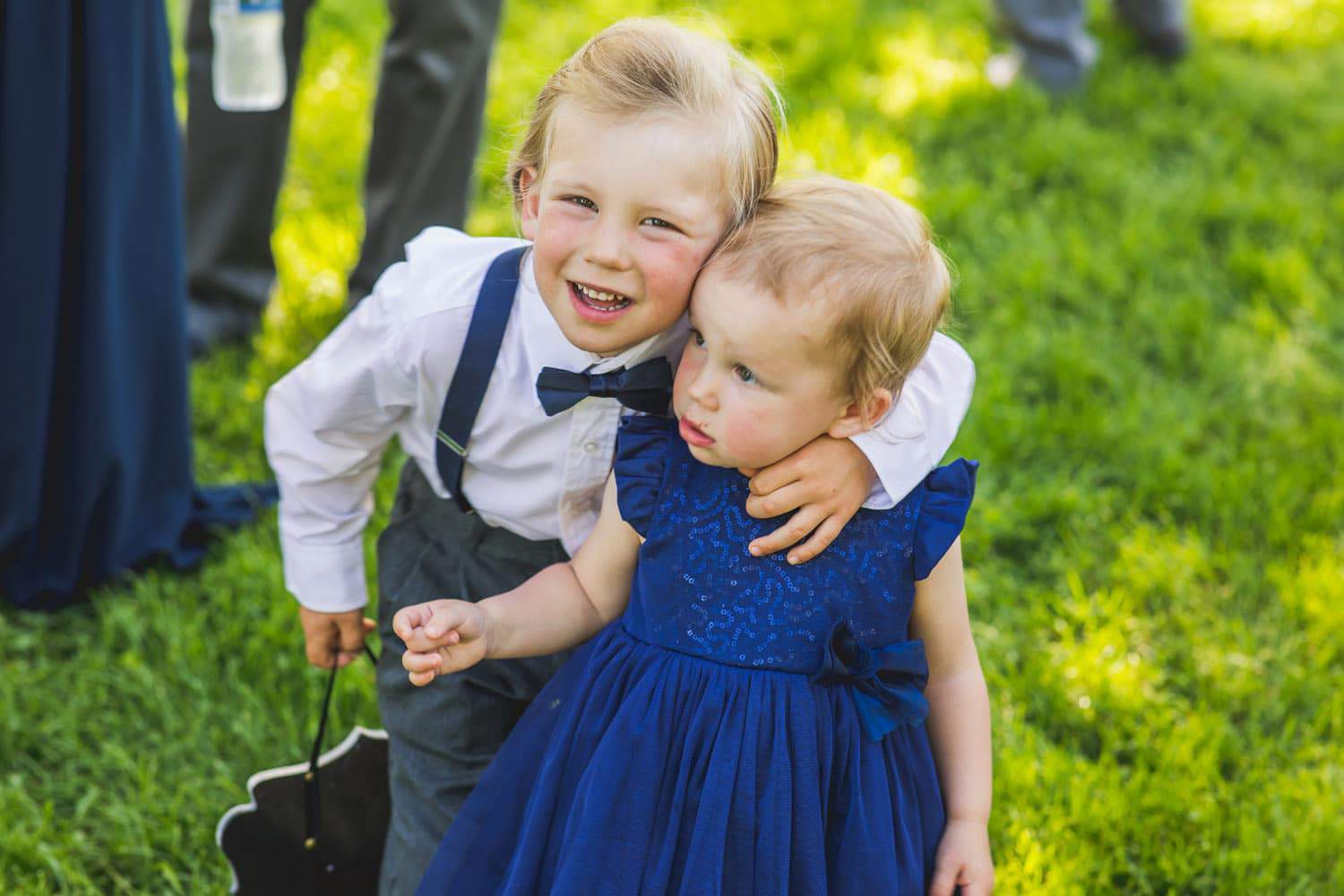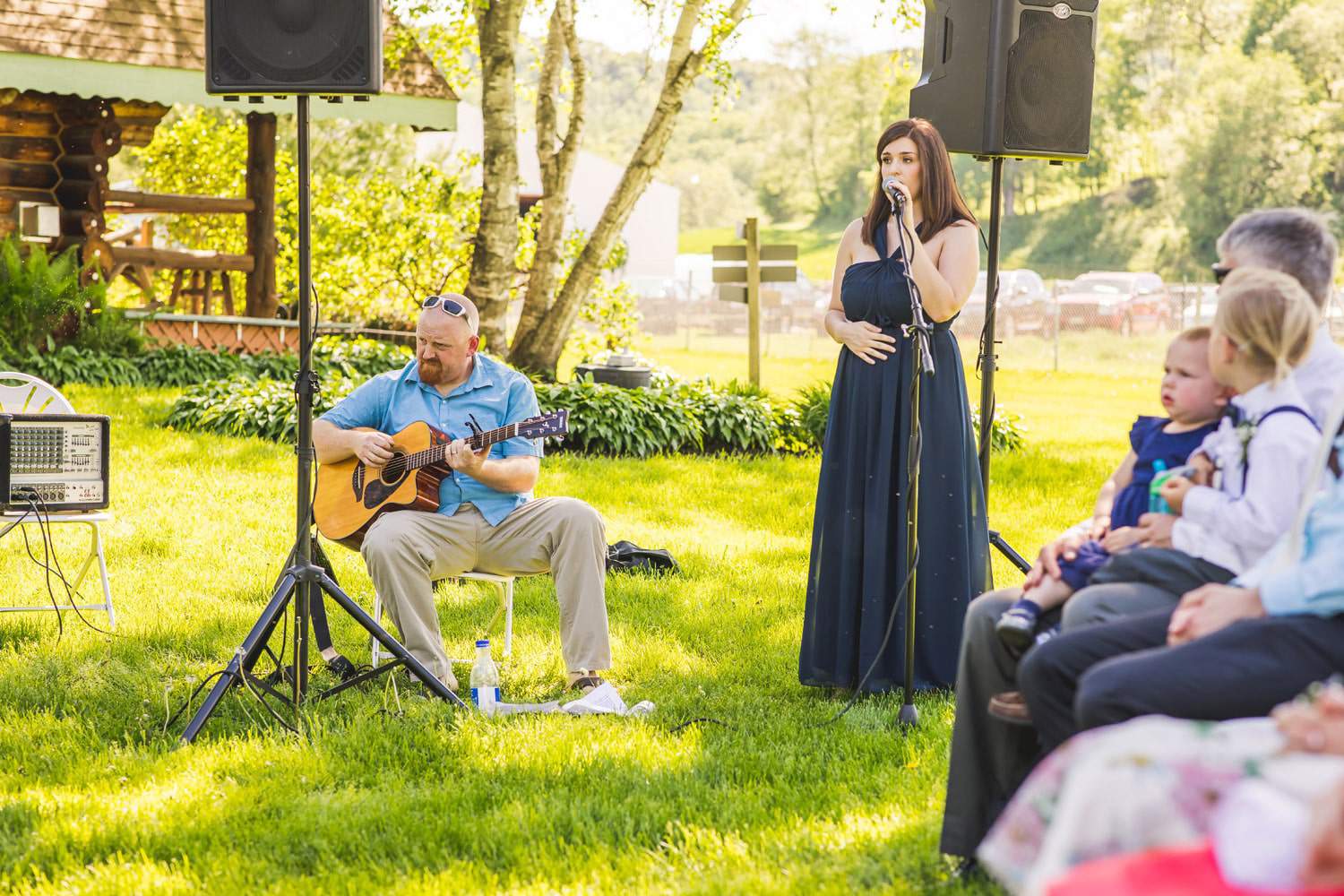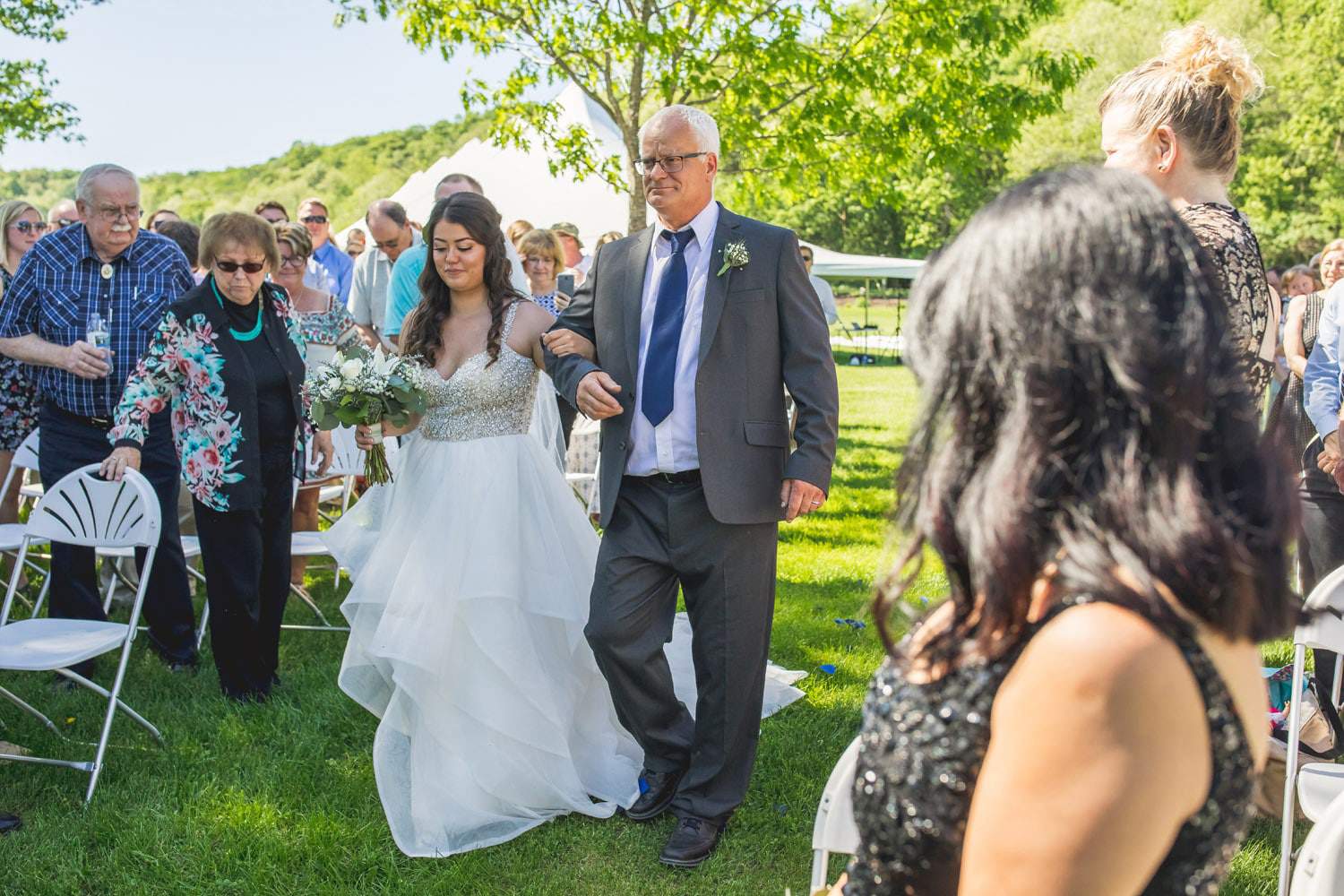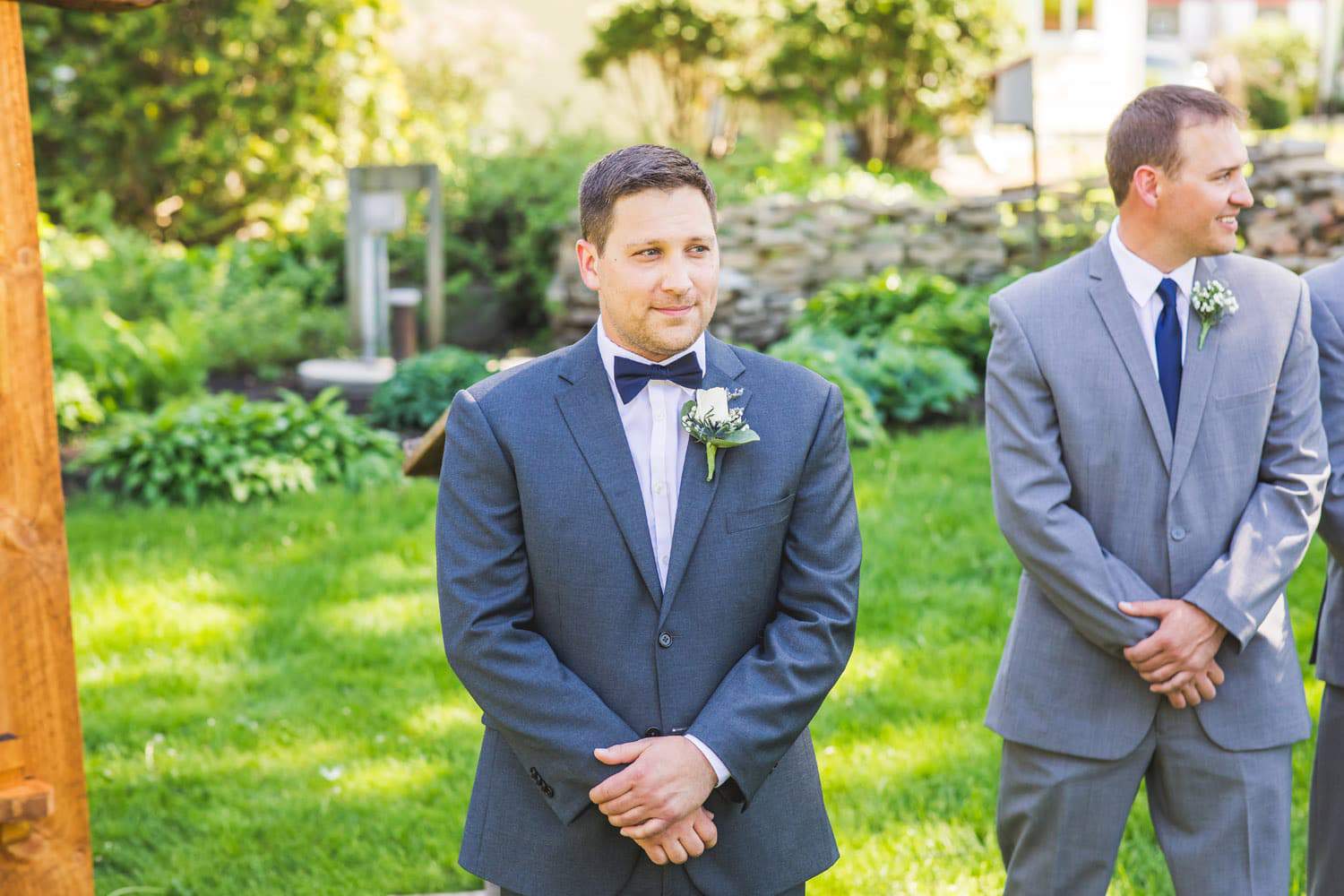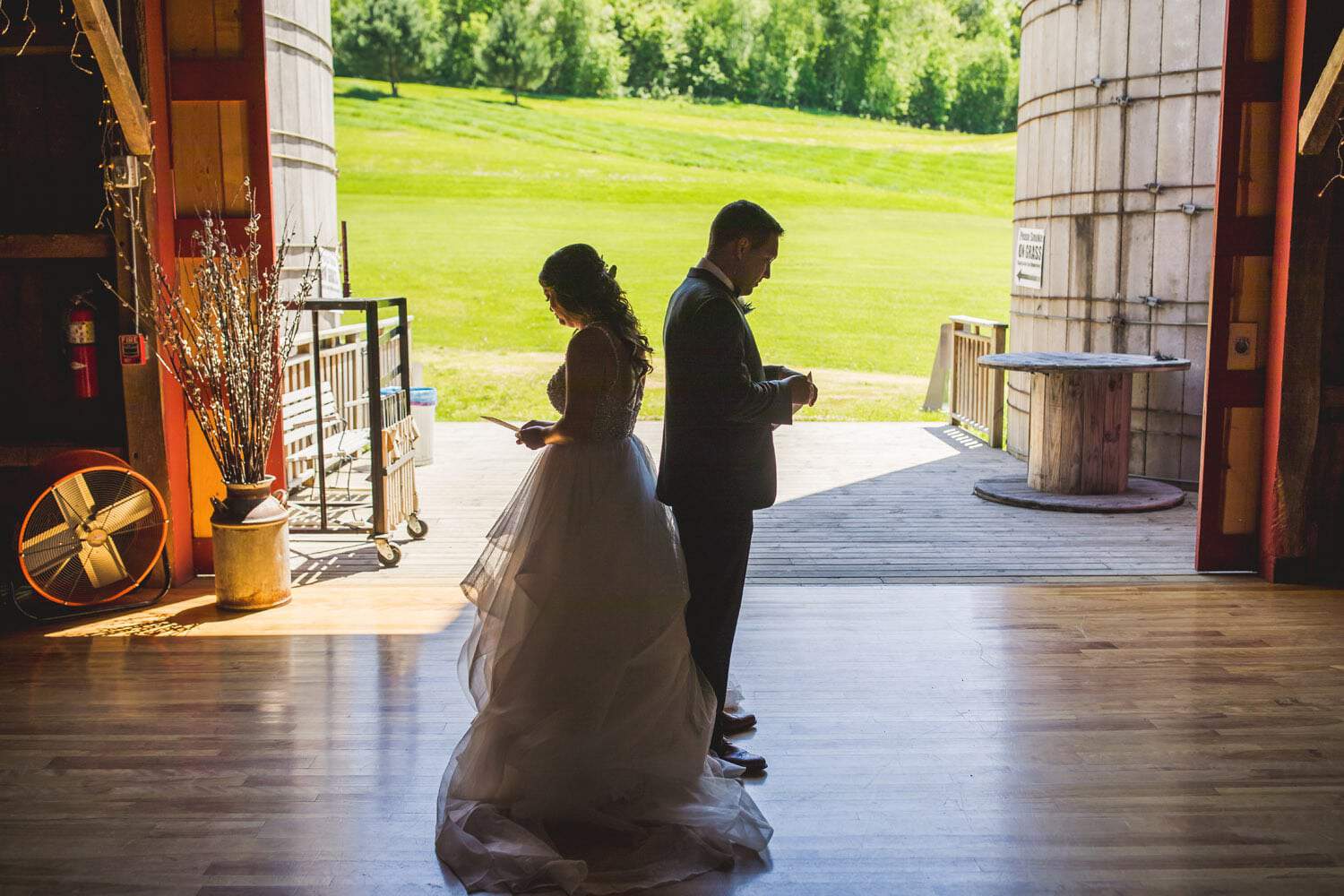 Jolyssa and Brady were wed on May 26, 2018. When you plan a wedding for late May in Wisconsin, you can never be sure what kind of weather you will get. Will it be warm enough to be outside? Will it rain? Or, in the very extreme cases, will the snow be melted?
On this particular day, it happened to be VERY HOT. We're talking high temps in the 90 degree range and VERY-humid-hot! Thankfully, Justin Trails Resort in Sparta, Wisconsin had plenty of tented shade and a few large fans in their barn post ceremony and dance area to keep everyone as cool and collected as Jolyssa and Brady remained throughout their big day.
Before their first look, Jolyssa and Brady got dressed and ready with their loved ones, enjoying some air conditioning while it lasted. Jolyssa's sister assisted her with getting into her stunning wedding gown, with a cream bejeweled encrusted bust and tiered silk-like white fabric bottom, which the bride found in a wedding boutique in St. Charles, Minnesota. Brady's mother was all smiles as she pinned the boutonniere onto her son's suit jacket. Jolyssa shared a special moment with her father before heading to the barn to meet Brady for their first look.
The duo were first strategically placed back to back without Brady catching a glimpse, reading letters they'd written to each other, before Brady was taken outside the barn doors for the first moment he'd get to see Jolyssa in her gown. With the help of two of her bridesmaids, who were hiding behind both doors, Jolyssa opened the red doors slowly and emerged, with Brady facing his back towards her. As she approached her soon-to-be-husband and I lingered back in the barn until after they'd seen each other, as we had quite the production team this day. Tears swelled in both of the bridesmaids' eyes, and one of them said quietly, "Okay, I can't, I'm done…" walking further into the barn, laughing softly, trying to not burst into tears of happiness for her best friend as the bride and groom embraced.
The ceremony took place out in the meadow at Justin Trails shortly after the first look, Jolyssa and Brady exchanging vows underneath an awning the bride's father made himself. The showcasing of talent for their loved ones didn't stop there, as during the ceremony while the couple lit a unity candle, one of the bridesmaids sang, alongside another friend who played the guitar. (Later that evening, Jolyssa's dad would join the stage with the band as well!)
The newlyweds, their families and their bridal party took some formal photos outside, as guests headed to the barn to cool off and enjoy some drinks before dinner, catered from The Blue Moon in Onalaska, Wisconsin, began.
After speeches were given and the delicious dinner and variety of desserts were enjoyed, everyone headed back to the barn for dancing and some live music.
We were able to get Brady + Jolyssa outside for some "Golden Hour" couple photos, the scenery at Justin Trails proving to be a picture-perfect setting. As the sun set, the couple gathered their loved ones outside of the barn for a spectacular sparkler sendoff.
To our knowledge, despite the heat…we (thankfully) did not have any fainters on Brady + Jolyssa's special day!
Congratulations you two!