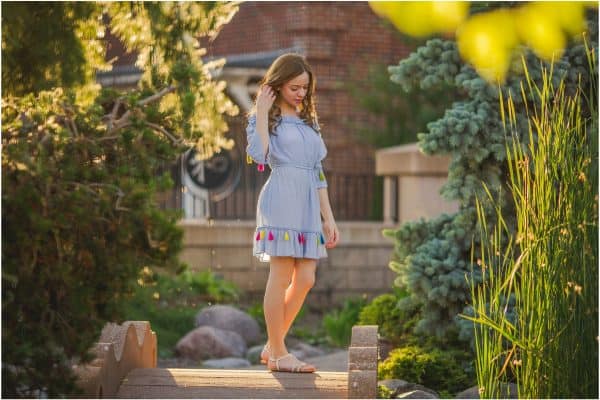 I met up with Ruthie and her family on August 7th for a senior session in downtown La Crosse, Wisconsin, and she was such a rock star.
This was a session I was excited about because of a personal connection of mine—I grew up with Ruthie in the church. It's always amazing to get to see the kids that I knew when they were younger getting ready to take on the world, and such a privilege to photograph them as they prepare for adulthood.
Ruthie was a bit shy at first, but that's how most seniors are—especially when they have both mom and dad on site. I'm used to working with girls especially who take the first portion of the session to really feel out the photo shoot and get more comfortable before their personalities truly start to shine. That was the case with Ruthie, but once she got into a groove, I was able to get some amazing images out of her.
Some of my favorite images of the whole day happened when we got to the Friendship Gardens—specifically, behind the gardens. Ruthie truly started to shine once we got there. It was great to see her finally starting to come out of her shell.
I especially appreciated Ruthie's parents, Ron and Sandy, during this session. They had come incredibly prepared, knowing that we had to change quickly. So, instead of trying to change in the car or duck into a local business to use their bathroom, they brought along a blanket that was large enough for Ruthie to change behind, which worked out so well.
Ron & Sandy, thank you for coming to this session and being such great helps. And Ruthie, thank you for letting me capture your senior portraits. I loved getting to hang out with you, and I wish you the best!