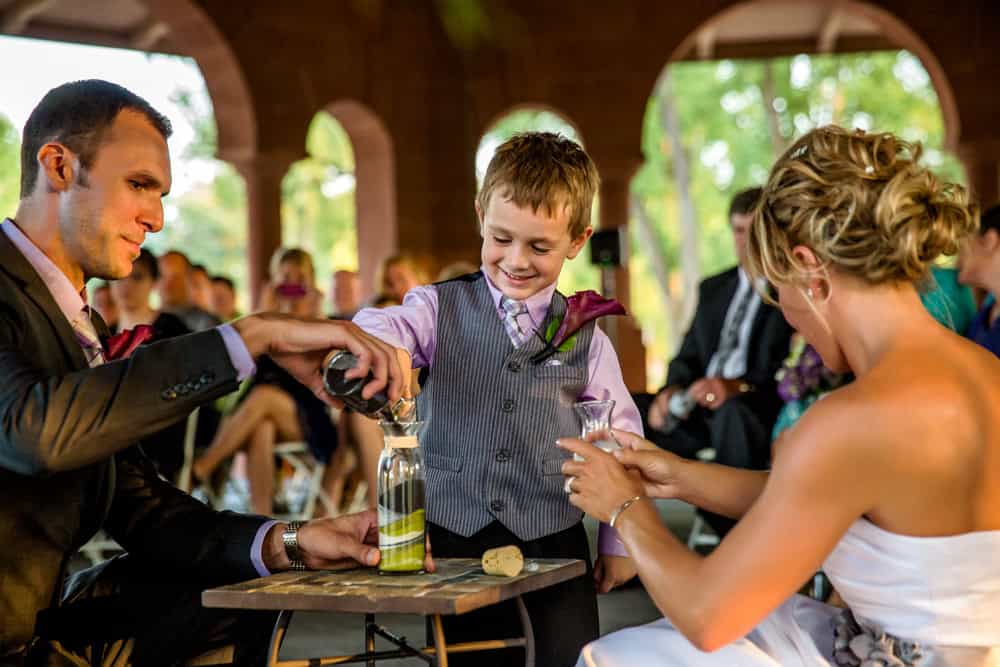 This was a very unique moment for me. I've seen tons of sand ceremonies, wine boxing, and unity candles. This was different. I have never seen a sand ceremony include children. I shot this La Crosse Wedding at Pettibone in before we made our way down to the Radison. I found the significance so amazing.
The couple has been so gracious as to let me into their lives via facebook, and I have watched the family snowmen get built, I've seen family hiking, and wrestling time in the living room. Its so great to see people like this exist, especially in the city of La Crosse. Even more of a clincher…this is not his biological son…yet I watched him care for the little boy as his own. To me the sand ceremony has even more significance to include her son in it as well. He is not just committing to be a husband, and father to any future children…he is committing to being a father to a child that biologically may not be his. Although I do not see their everyday lives, I can sense between meeting with the family, shooting their wedding, and seeing their personal lives that through action and character they are a family. 🙂
This hits home for me, I have never met my biological father. Yet another man stepped up and took care of me as his own. Perfect or not, without a father figure who knows what I may have become.