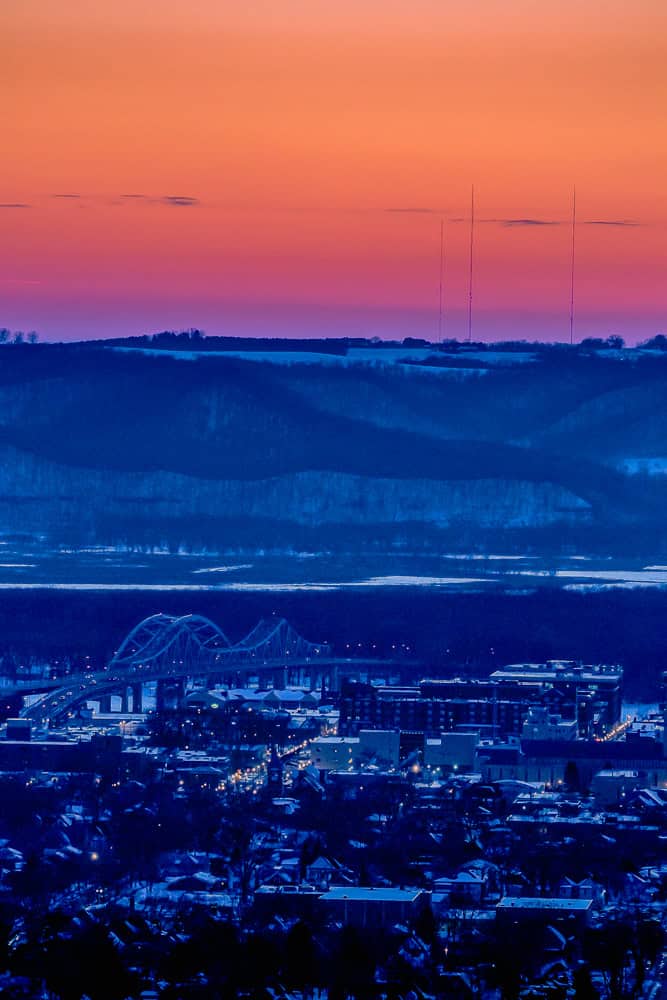 La Crosse Wisconsin Photographer
Its not everyday I have the opportunity to make it up Grandad's Bluff in La Crosse to take a picture of the sunset.  I wanted to test out a new camera system that I got really quick and asked my friend Taylor what I should shoot.  Even better to be a La Crosse Wisconsin photographer when the sun sets like this.  I really enjoyed the amount of color I could capture out of this photo.
I really don't have much to say about this photo other than the fact that I think many of us take advantage of the places we live in.   This goes for wherever you live.  We all grow numb so quickly to our surroundings. I appreciate a lot of the things this area has done for me.  Although a beautiful city, La Crosse may not forever be my home.  For now, however, it is and I will have to try my best to appreciate what I have so I do not regret it later when I miss it.
Also pictured in this is the buildings of Kaplan University and LHI which are very large contributors to this areas employment and people.