Nurse Wedding
"He who laughs, lasts!" – Mary Pettibone Poole
Derek + Kirsten Wilson
10.7.17
As Derek had a thick black satin blindfold tied over his eyes, Kirsten added the final touches to her wedding day attire with some help from her mother and bridesmaids inside the Cargill Room in downtown La Crosse, Wisconsin.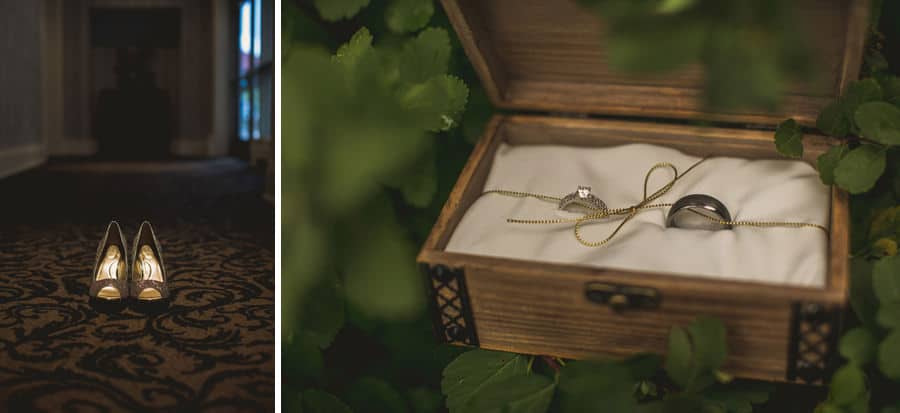 Many couples today choose to stray from the old wedding tradition of not seeing their spouse until the wedding ceremony, and instead are doing a "First Look" with each other prior to meeting at the alter. While it's not for everyone, it does have its advantages. Among them, it tends to be a more intimate moment for the couple. Therefore, there can sometimes be more of a dramatic reaction – because it's just the two of them, and it eliminates waiting for your partner to walk down the length of an aisle to get to you. On this particular October day, Derek gave his soon-to-be wife the reaction every girl dreams of getting, when a blindfold was removed and he laid his eyes on his bride, Kirsten.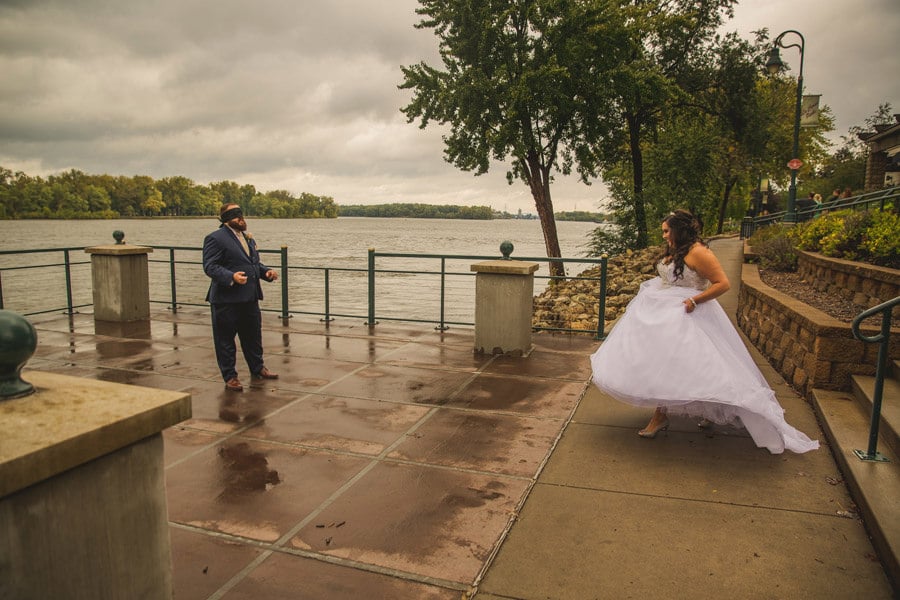 Derek's eyes widened and his draw dropped, and there was an audible gasp that came from him as he looked at her in awe.


He took the time to notice every detail from her jewelry to her gorgeous beaded white strapless gown before spinning her around on the outlook they met at that day near the Mississippi River. Any nerves the couple seemed to have earlier that morning seemed to instantly melt when they were together. The bridal party joined their friends Derek and Kirsten for some group photos, and it became obvious that the day would be full of plenty of laughs!
The group then made their way back to the lobby of the Cargill Room, where the ceremony and reception were to take place. During the ceremony, both Kirsten's and Derek's mothers gave heartfelt speeches, both overjoyed that each of their children had found such a great partner to spend the rest of their lives with.
After the ceremony, the friends and family gathered in the Cargill Room for a cocktail hour before dinner was served. Gorgeous floral arrangements in shades of pink, matching the bridesmaid's bouquets and groomsmen's boutonnieres, served as table centerpieces in clear bowls with pearls. The bright pop of color, in addition to the light pink candle dishes, paired well with the elegant white tablecloths and gold dinner plates adorned with light pink cloth napkins atop.
Members of Derek and Kirsten's bridal party gave thoughtful speeches that had the newlyweds cracking hilarious facial expressions as they laughed together. As daylight slowly disappeared and the rain that playfully lingered on and off all day subsided, they snuck outside for some time alone to take photos by the river. Then, and the entire day, there was a calm about them. You could tell just by watching them, when they were together they felt comforted, and very grateful to be in each other's arms.
When they returned to the reception hall, the dance floor cleared, and they shared their first dance together as husband and wife. Loved ones joined them, celebrating the union of Mr. and Mrs. Wilson.
Congratulations you two!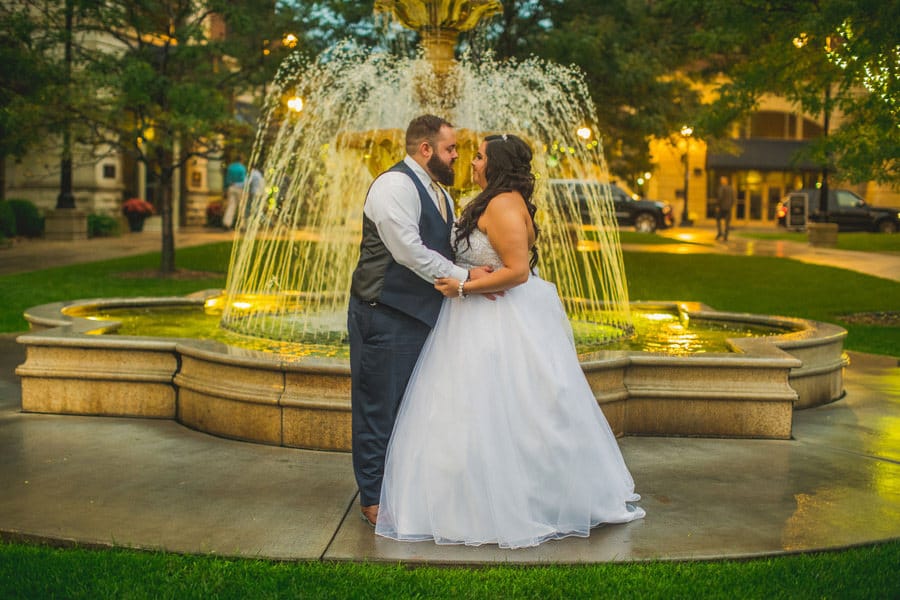 Nurse Wedding